Decorative painting: understand its advantages, types and fields of application
Painting, as a decorative medium, is an art that has been with us since ancient times, even before the Roman Empire or Ancient Greece. We go back to the caveman, who, through different materials extracted from nature: fruits, mud, blood, etc. He managed to create different paintings and tones in order to project them onto a surface and be engraved.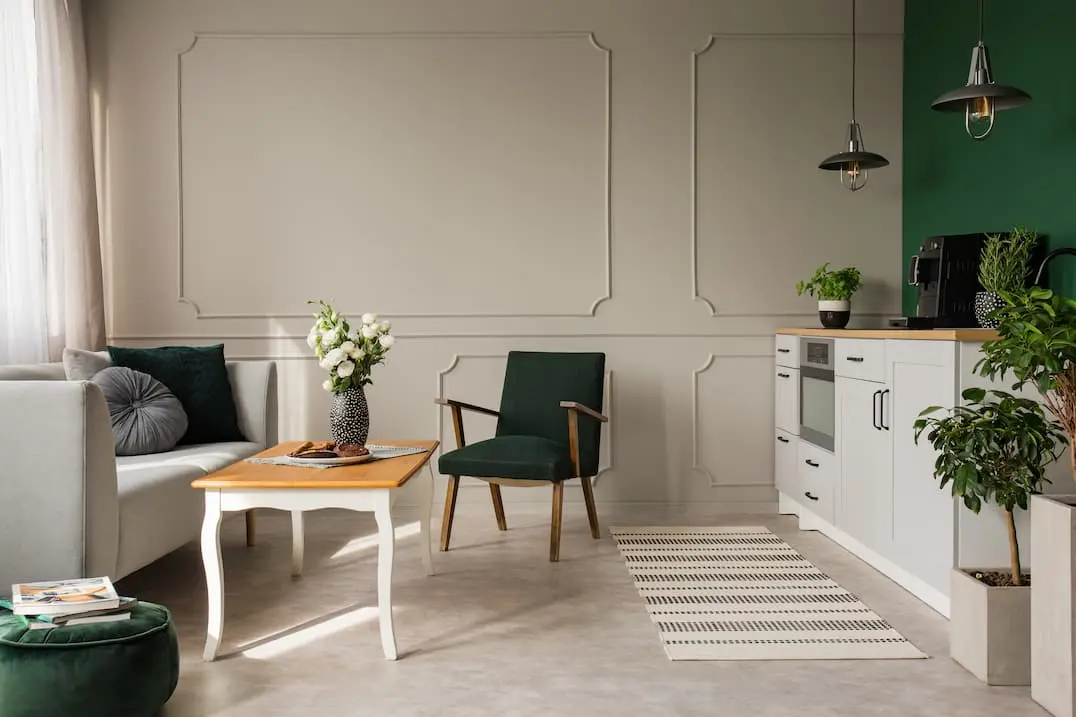 At that historical moment its use was diverse, largely based on their beliefs and the world around them, but over time, painting evolved and so did its ways of use. It was at this point that decorative painting was born, the art of coloring any surface with the aim of giving it a new, more attractive appearance.
Today, decorative painting is a design technique that is mainly used in interior design, being one of the key players in the renovation of spaces such as kitchens, living rooms, bathrooms, rooms and much more. There are various types and based on that, both their properties and their purpose of use change.
In this article we will delve deeply into decorative painting and explain its great advantages, as well as the various types and uses that can be dedicated to this successful material.
What is decorative painting? The solution of professionals
Thedecorative paintingis a material that has become a big hit in the world of interior design. It is a very versatile technique that allows decorators and interior designers to create a variety of effects on the walls of homes.
Decorative painting, also known as mural painting, is one of the most used techniques when decorating a space. It is a specialized paint that is applied on smooth and dry surfaces such as walls, doors, coatings, kitchen and bathroom furniture, and is usually composed of a 100% acrylic resin base.
It can be used to create a unique and personalized environment in any room. It allows experimenting with a wide variety of colors, textures and patterns, being a very economical and simple technique to apply, and is increasingly used by interior decorators.
Advantages of using decorative painting: guaranteed success
Decorative painting offers some general benefits that make it really useful, but in addition, depending on the type of paint you choose, its advantages can vary significantly. Below we will talk about its most outstanding qualities, which have made decorative painting one of the great alternatives in interior decoration.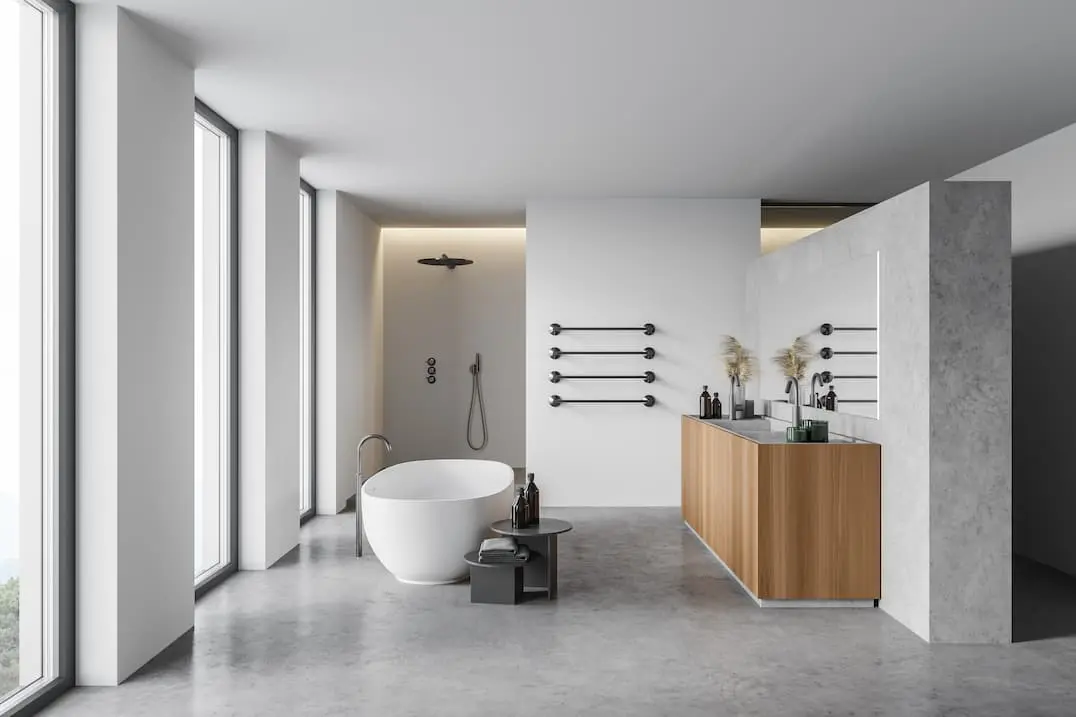 Variety and decorative versatility
From a matte finish to a shiny one, through an aged or metallic effect, decorative painting allows you to achieve the desired look for any space.
Furthermore, decorative painting is a very versatile material, which can be applied both on walls and on furniture and decorative objects. Thus, we can paint a wall in an intense color to create a focal point, or choose a more neutral decorative paint to give a sense of spaciousness to the space. In any case, decorative painting is a very versatile and easy to apply material, which allows for completely personalized decoration.
Its installation is quick and easy
Since it can be applied directly to the surface to be painted, it does not require preparation or special tools, which makes it ideal for people who do not have much time or do not know how to do this type of work. Also, decorative paint has a wide range of colors and textures, which can adapt to any style and taste.
It provides greater protection to the surface
This is because it's a harder and more weather-resistant material. Decorative paint is also more resistant to abrasion and mechanical damage, making the coated surface more resistant with it. However, this is a property that varies depending on the paint, as some are more prepared for the exterior and vice versa.
Waterproof and non-slip
A product that offers amazing water resistance, making it an excellent option for applications in areas with high humidity. This is because the paint is composed of a blend of synthetic resins and pigments that form a protective layer on the surface being painted, making it more waterproof and achieving a wonderful non-slip finish.
It enjoys a prolonged service life
If its installation has been done correctly, decorative paint is a material that will require hardly any attention in its maintenance, offering great properties that provide it with a long service life.
Places where decorative paint can be applied
Decorative paint is an incredible way to personalize your home space and give it a unique touch. It doesn't matter if you're an expert artist or a beginner, with a bit of imagination and creativity, you can transform any room into a work of art.
Here are some of the most recommended places to apply decorative paint in your home:
Walls
Walls are the perfect surface to apply decorative paint. You can choose one wall as a focal point of the room and decorate it to your liking. If you want to create different drawings or more advanced designs you can use stencils or templates to help you create them.
Furniture
Want to give your furniture a unique touch? Decorative painting is the perfect solution. You can paint your furniture any color or design that comes into your mind. If you want a more vintage look, you can say goodbye to smooth paint and opt for prints or shabby chic designs. You can paint your doors, windows, moldings, or countertops, as well as customize your lamps to give them a unique touch.
Floors
Floors are another great place to apply decorative paint. You can paint your floors in a striking color or use stencils to create unique designs. If you want something more durable, you can opt for epoxy paint, which is ideal for concrete or wood floors.
In summary, decorative painting is an excellent way to personalize the space in your home. There are many places where you can apply it, so let your imagination fly and get creative!
How to choose decorative paint: factors to consider
Something that is not taken into account and is one of the fundamental parts of the process is the choice of the product. A vital step that will largely determine the success of the results. For this reason, we will teach you what factors to consider to make a satisfactory choice.
Choose a decorative paint based on the surface
As we have explained before. Each decorative paint is expert in decorating certain finishes, so first make sure what is it that you want to renovate and based on that choose a specific decorative paint.
Pedestrian or non-pedestrian
For example, transitory surfaces are those that are used frequently and where activities such as walking, sitting, or leaving objects take place. For this reason, it is important to choose a decorative paint that is resistant to use and dirt, as otherwise there is a risk that it will easily get damaged. As for the non-transitory surfaces, they do not require such a resistant paint.
Decorative paint for exterior or interior
Decorative paint can be used on a variety of surfaces, from walls and ceilings to furniture and decorative objects. However, it is important to consider the intended use of the paint before selecting the appropriate product.
If the paint is to be used in an outdoor area, it is necessary to choose a product that is resistant to the elements, such as rain, sun, wind and sudden temperature changes. Outdoor products are usually made of more durable materials and have a tougher finish.
If the paint is to be used in an indoor area, a lighter product with a softer finish may be used.
Consider the quality of the paint
It may be tempting to decorate any space on a low budget, but bear in mind that what you cut back now comes back in the future. It is important to wisely choose a quality decorative paint, so that you have a durable surface that looks unusually beautiful.
Cada pintura decorativa te garantiza un acabado
It is crucial to consider the type of finish you want. Do you want a shiny or matte finish? How about a metallic finish? Consider the type of paint that best suits your decorating style. After selecting the type of finish, choose the color or colors you want to use. Make sure the color blends well with the environment.
Types of decorative paints, which one is yours?
One of the qualities of decorative paints is their wide range, there is a high variability of types that effectively meet each of the user's demands and needs. Here we present the most outstanding decorative paints, as well as their properties and places of application.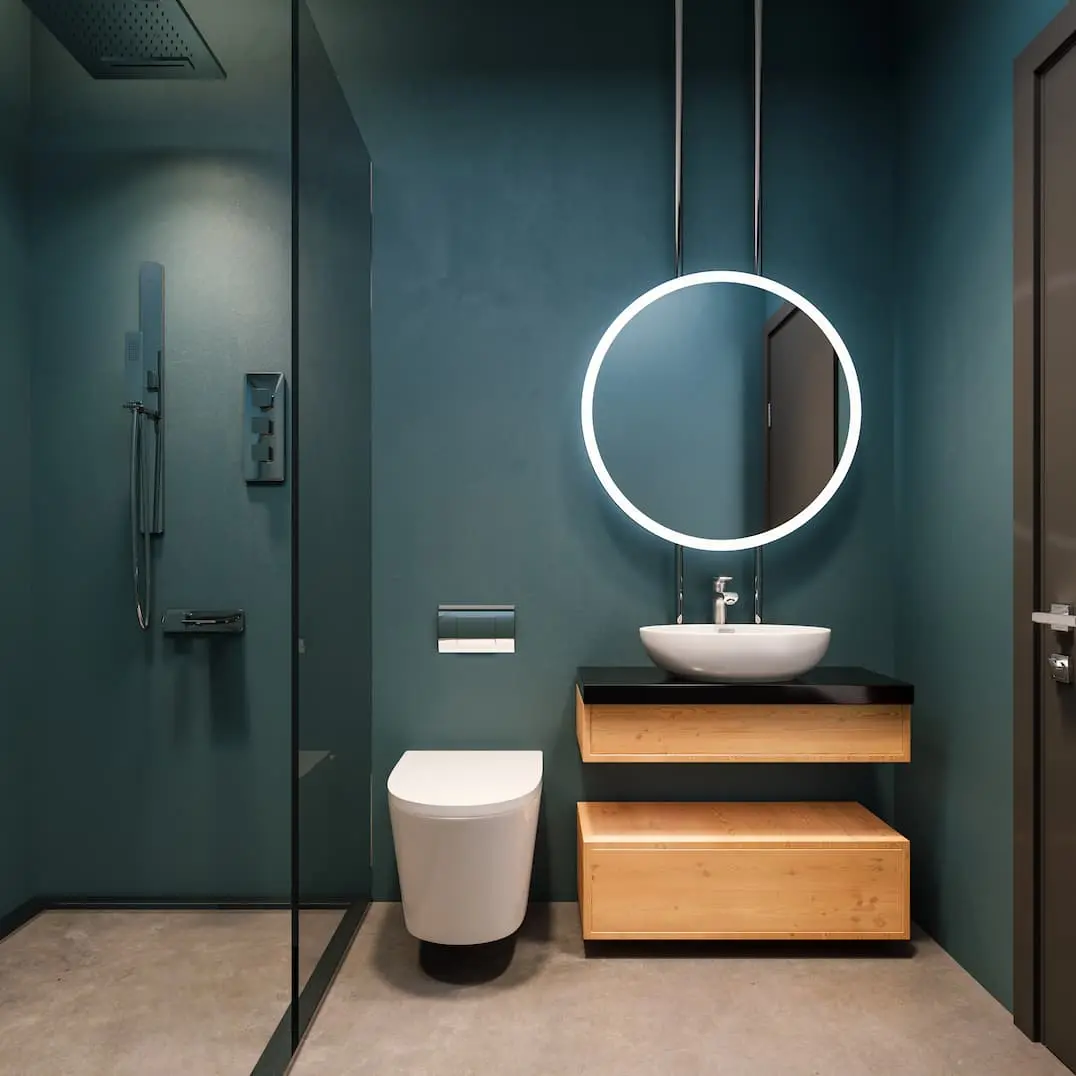 Plastic or latex paint
We present a paint designed to be used especially on interior walls, being even possible, depending on its composition, to be used occasionally on exterior walls.
A water-based painting that, therefore, also has great water resistance. Its application method is very intuitive, in addition, its drying is really fast and can later be washed without any problem. It is recommended to avoid its use on untreated wood surfaces.
This paint is divided into acrylic and vinyl paint, which we will describe below:
Acrylic paint
A high-performance product that gives us great resistance both on interior and exterior surfaces, with great waterproofing, UV resistance and mold resistance.
Vinyl paint
A standout feature of vinyl paint, it has a great versatility that allows it to adapt to almost any support and offer varied results.
Metallic paint rust effect
A unique paint with which to achieve exclusive finishes with a rust effect. The perfect product to generate warm surfaces with a vintage and industrial appearance. At MyRevest we have MyOxid, the professional use rust effect metallic paint with which to achieve quality results.
Synthetic enamel paint
Paint that offers more durable results thanks to its composition made from solvent based synthetic resins. It offers smoother finishes, can be used both on wooden and metal walls and ensures great humidity resistance that allows it to be used both outside and inside. Its drying period is prolonged and it should be used with caution to avoid dizziness from the gases the paint emanates.
Acrylic enamel paint
Unlike the previous product, in this case it does not require to be as cautious in its use as it is a paint composed of acrylic resins, catalysts and pigments, which makes it totally soluble in water and odorless. Its main function is as a decorative paint.
Primer Paints
Paint that works as a coating prior to decorative painting, in order to provide the product with a greater adherence, which allows consolidating the support and providing balance. In this way, it is possible to minimize imperfections and reduce the amount of product used, making it more efficient.
Varnishes
Varnishes are usually composed, generally, based on polyurethane and are used to protect the shine and color of the paint. A fantastic product that manages to give the surface better resistances that give it a longer useful life. At MyRevest we have our range of MySealant varnishes, which we offer in various types guaranteeing the perfect product for each situation.
Mineral or silicate paint
A decorative paint that is made to effectively respond to those walls that present moisture problems, giving them a greater coverage power and waterproofing.
It is a paint that is composed of mineral pigments, as well as insoluble silicates. It has an appearance similar to lime paint, however its quality is higher, guaranteeing better resistance. It is considered as ecological paint as it is composed of renewable raw materials.
Find exclusive and high performance paints with MyRevest
We are expert producers of products that guarantee the best decorative solutions, which includes our excellence manufacturing decorative paints of great recognition and with which to achieve distinctive results. Take a look atour websiteand discover our vast range of paints.