WHERE TO APPLY MICROCEMENT: SIGNIFICANT SPACES AND SURFACES
MyRevest microcement is sublime for remodeling any type of surface and space. Renovated environments and high decoration at the height of very few coatings. A material, whose rise in the construction and decoration sector is not surprising for its rarely seen versatility. No surface can resist the charm of microcement: floors, walls, ceilings, pools, terraces, furniture, etc.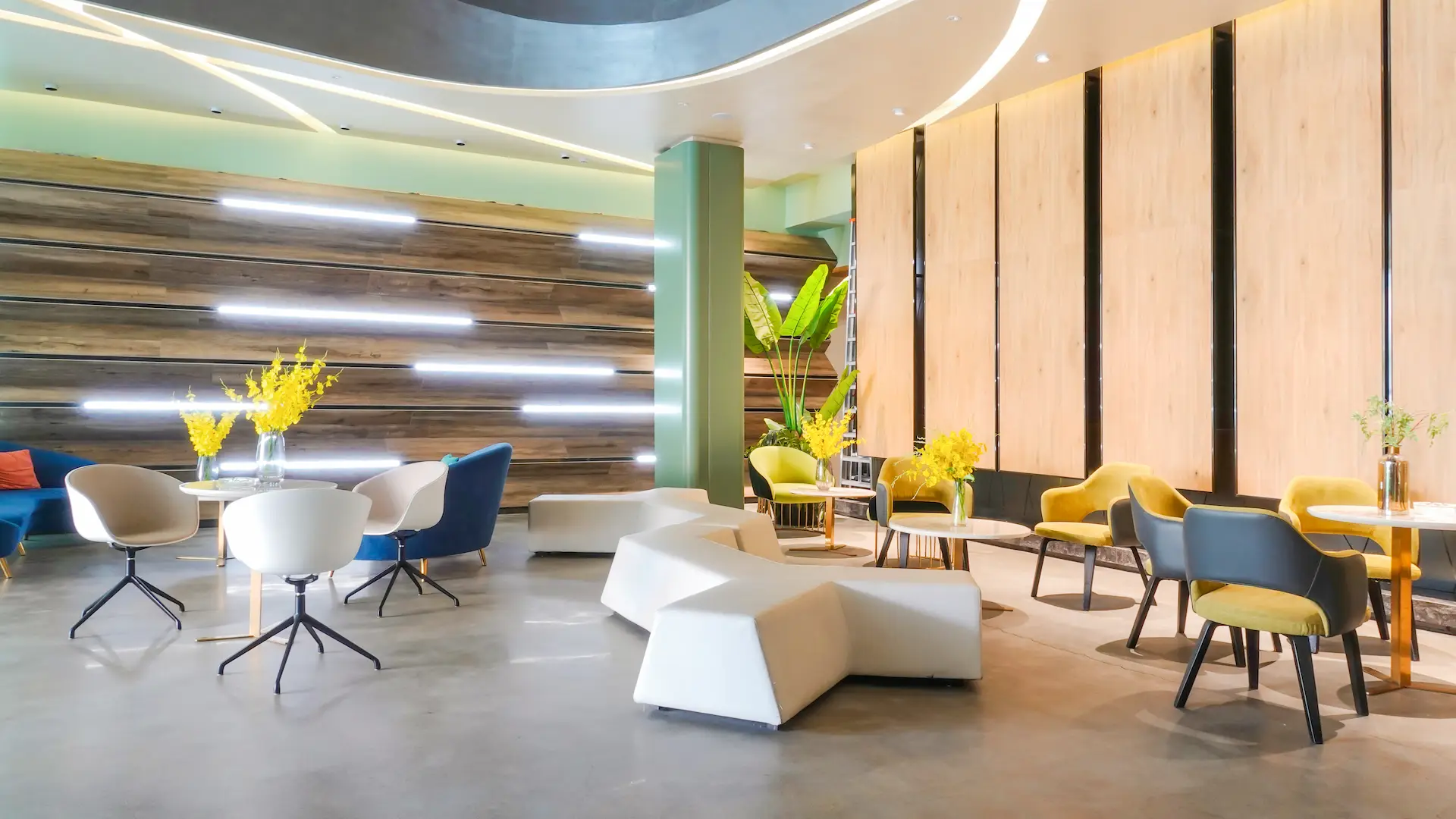 Microcement floors
Microcement multiplies the possibilities for redesign and decoration of any surface. Covering the floor with microcement is one of the most common uses, as a material it opens up a world of aesthetic possibilities to create continuous floors resistant to wear and tear and the passage of time.

It offers unique designs to give a personal seal to any floor in the house or office. As industry experts, we know that its maximum adherence to any type of surface is a differential advantage for achieving high-quality finishes. Microcement for floors allows for the creation of continuous, hard, and resistant surfaces that adapt to any type of decoration. Discover all the advantages of the microcement floor.
Microcement on Walls
Microcement walls combine elegance and variety of finishes in equal parts. The professional can imprint their personal style to each project thanks to the different textures (fine, medium or coarse) that can be achieved with microcement. The application of microcement on walls ensures a unique result.

Creating a microcement coating on the wall results in a high resistance finish, which provides greater elasticity and durability. The application of sealers for the final protection layer, makes it a waterproof coating suitable for wet spaces.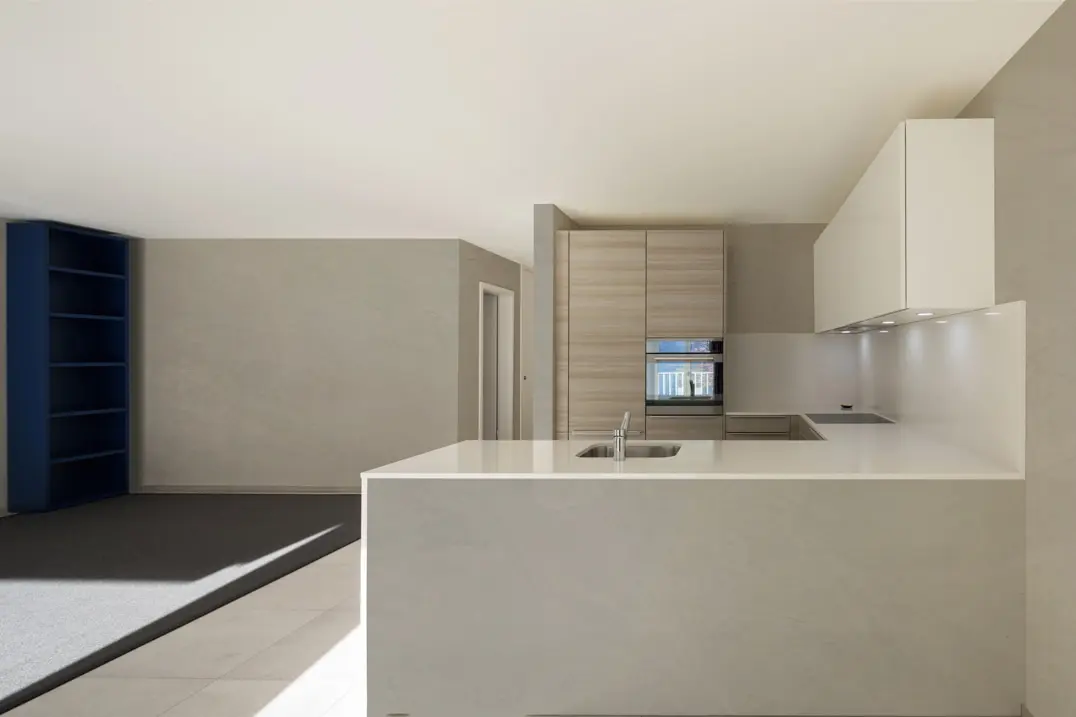 Microcement in Kitchens
Microcement in kitchens is the perfect ally to exploit bright spaces and create pleasant tones. It is a coating designed to trap light in any decorative style and also resistant to blows and scratches. This material offers maximum resistance to wear, scratches, abrasion and blows.

It is the perfect product to achieve a modern kitchen, where simplicity and spatial amplitude predominate. Design, decorate and create dream floors and walls with perfect finishes. A continuous decorative coating that will make a space where many hours are spent more pleasant. Learn all that microcement contributes to kitchens.
Microcement bathrooms
Microcement in bathrooms has become a trend when it comes to making home renovations, since it is a material that adapts to any surface and gives a distinctive touch of elegance. With the sealer it becomes a waterproof coating that provides a distinctive touch of modernity.

With microcement, joints in the floor and walls are now a thing of the past, which means that the nooks where dirt accumulates are eliminated. With this coating, the cleaning of this part of the house is easier and more comfortable, especially in small bathrooms. Discover the finishes of microcement bathrooms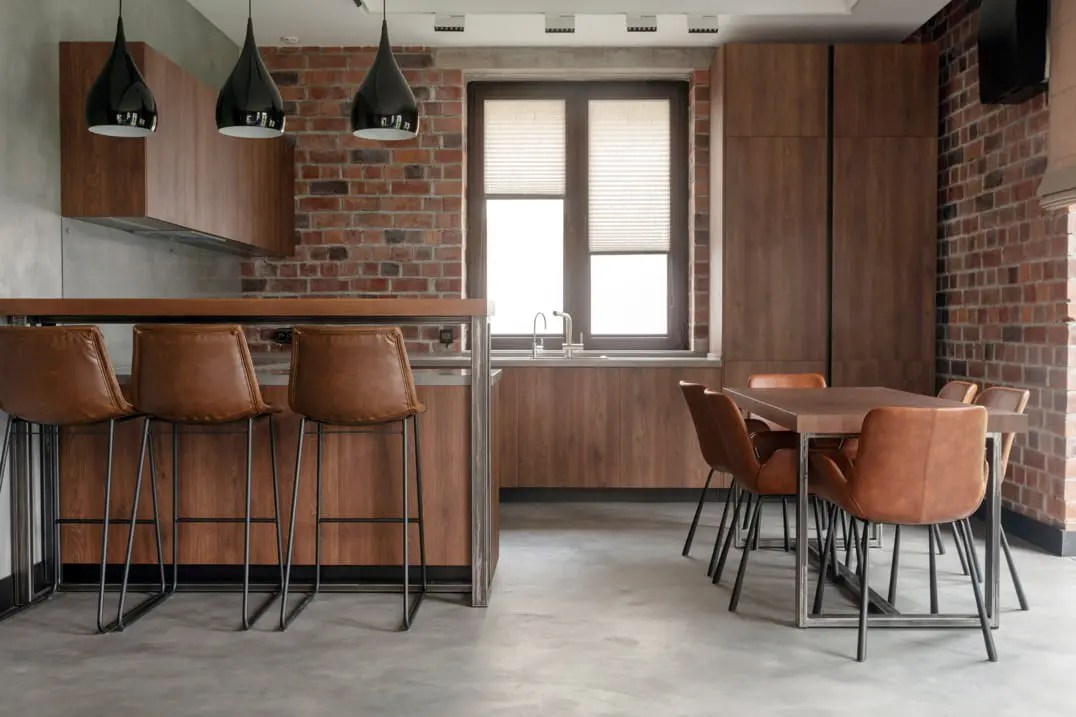 Microcement in Exterior
Architects and decorators have integrated microcement into both interior and exterior spaces. Despite its thin thickness, it is a material prepared to withstand sunlight, rain, cracking, high temperatures and weather inclemencies. Its hardness and high adhesion allows to coat facades, porches, terraces, walls or floors.

The microcement in exterior enhances the surrounding elements to create open and modern spaces. It can be applied directly over plaster, tiles, concrete or any other material without removing the existing surface. The texture applied in the coating will be key to preventing falls and slips. The rougher, the less risk of slipping. Learn in detail everything that outdoor microcement contributes.